Write For Us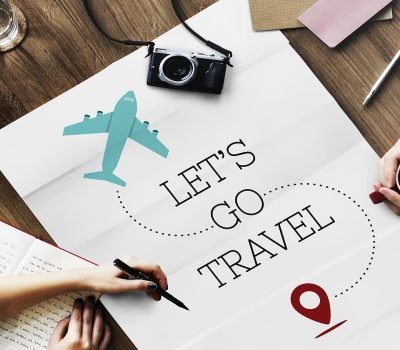 If you have a passion for travel and a knack for storytelling, seize the opportunity to showcase your travel experiences by joining us at Oranjemunder.com Travel Earth! As a dedicated digital media publication focused on the essence of travel, we aim to inspire individuals like you to explore and share their journeys with the world. Embrace this chance to become a published travel writer and contribute to our mission of broadening horizons and igniting wanderlust.
What can you bring to the table?
Share your travel adventures: Whether it's recounting your personal travel experiences, weaving captivating stories around your favorite destinations, or highlighting memorable holiday activities, we welcome your travel writing contributions.
Enrich with visuals: Enhance your written pieces by including original, high-quality photos of the places you write about. Please provide photo credits or mention the image source to ensure proper attribution.
Unleash your creativity: In addition to travel writing, we appreciate submissions in the form of comics, illustrations, photo-stories, vlogs, and video compilations. Let your artistic skills and unique perspective shine through.
Aim for uniqueness and authenticity: We value content that is original, authentic, informative, and genuinely helpful to our readers. Make sure your travel writing and other contributions embody these qualities.
How to become a part of our extraordinary team?
Explore the Oranjemunder.com website: Take a tour of our platform and delve into our diverse range of articles. Familiarize yourself with the different categories, topics, and writing styles we offer. From comprehensive guides to captivating listicles, budget hacks to thought-provoking opinion pieces, we cover various aspects of travel, including places, food, people, events, and culture. Find the niche that aligns with your travel writing or creative content.
Understand our content: Gain a deeper understanding of our content by reading through our articles. Immerse yourself in the Oranjemunder.com Travel Earth experience and get a sense of our writing style, tone, and overall vibe.
Show us your passion: If you're eager to collaborate, guest post, or contribute sponsored content, we're open to those opportunities as well (with appropriate costs involved, of course). Send us an email introducing yourself, sharing your motivation to contribute, and providing a few topic suggestions. Feel free to include samples of your travel writing or other creative works. We appreciate attention to detail, so don't hold back—let us know as much as possible about you and your talents.
Reach out to us: For any inquiries or to submit your content, email us at writeforus@oranjemunder.com . We'll promptly review your submission and respond at the earliest opportunity.
Immerse yourself in Travel Earth: While it may not be a formal requirement, we encourage you to explore our website and immerse yourself in the Oranjemunder.com community. Familiarize yourself with our articles, engage with our content, and become a part of the travel-loving community we've built.
This is your chance to share your travel experiences with the world and showcase your creative travel writing skills. So, what are you waiting for? Let your passion for travel shine through and join us on this exciting journey.
Health and Fitness Guest Post Site: willamettevascular.com/write-for-us
If you need any Niches Guest Post Sites Use this formula:
Travel blogs + "write for us", travel +write for us, "write for us" travel blog, travel writer + write for us, travel "write for us", travel "write for us" blog, "travel" + write for us, travel + "write for us", travel in Florida + "write for us", "write for us" travel planning, Florida travel + "write for us", travel blog + write for us, sports travel blog "write for us", write for us + travel, "write for us" "travelling", write for us travelling